Making Good Financial Decisions When Times Get Tough
The current economic downturn caused by the coronavirus pandemic has created significant financial stress and hardship across the world. Most impacted are people like you and me along Main Street. It's important not to panic and make good financial decisions.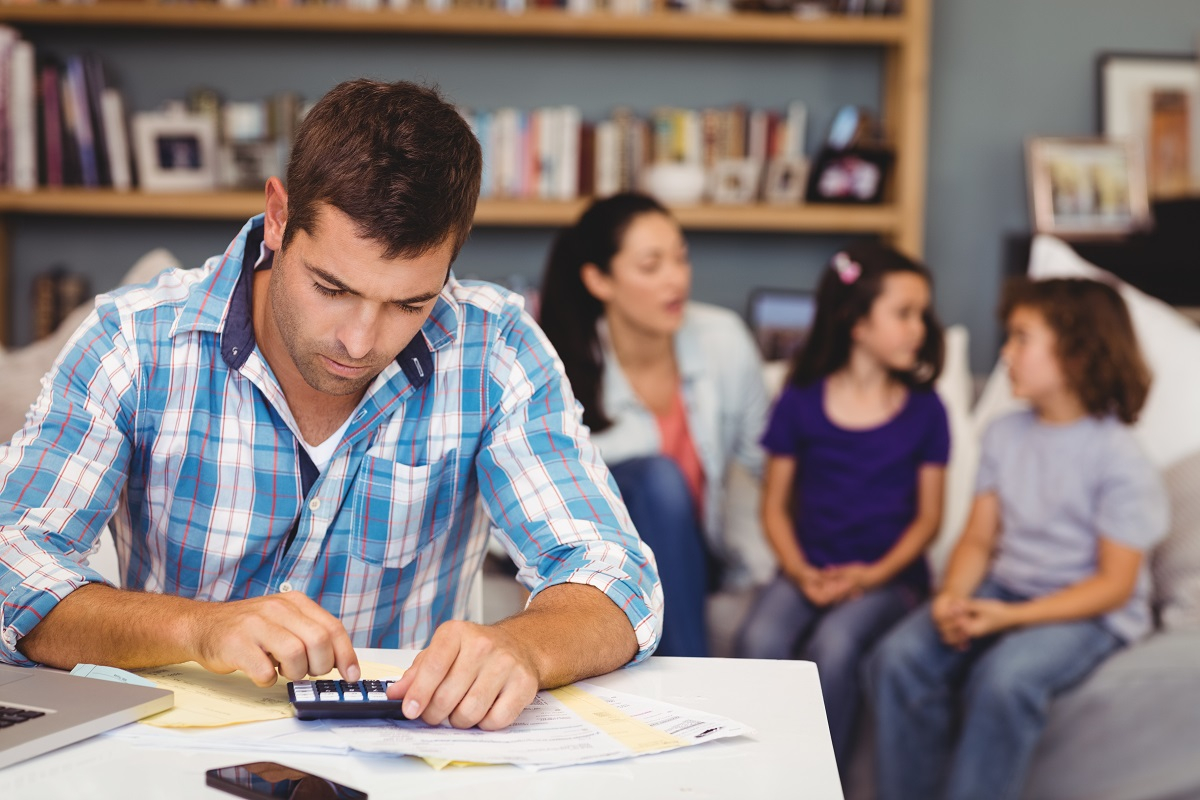 Adjust Your Budget and Take Care of Essentials
The first thing you can do is change your spending habits. This means making tough decisions about what you need and what you can do without until things get back to normal.
For anyone caught by surprise or financially unprepared, the Coronavirus Aid, Relief, and Economic Security Act (CARES) stimulus checks can be a lifesaver to help cover essentials like housing payments, utility bills, groceries, and other necessities. Even with this relief payment, though, some people may still find it difficult to meet all of their financial obligations. If you've found yourself unable to make payments for loans or credit cards due to the pandemic, don't wait to contact your lender.
Talk to Your Lender
"Speaking for Pyramid Federal Credit Union, we encourage our members to contact us as soon as you start to feel financial stress," says Dustin Powell, Vice President of Lending. "The sooner you make a plan, the sooner you can take back control over your financial situation."
Avoiding payments will only rack up additional late fees or penalties on top of your regular payments. And, it could force lenders to send your debt to collections, which will have a negative impact on your credit score — or worse consequences.
Pyramid Relief Programs
We are offering a number of relief programs for Pyramid members who are impacted by the current crisis. For those just needing a little financial boost, members can chose our Skip-A-Pay program, which has been expanded to include vehicle loans, credit card payments, personal loans, and lines of credit. The normal $30 fee is being waived right now. Keep in mind, the interest on skipped loans will continue to accrue and the skip is just for a one-month period.
If your need for payment relief looks like it might be more than a month or two, Pyramid offers a few more options: Refinance, Loan Extension, and Loan Modification.
How to Decide? Let's Look at the Options.
Refinancing your loan essentially begins a new loan application process. The benefits can include lowering your interest rate or monthly payment. A mortgage refinance can include taking cash out of your home's equity to use for immediate needs. The refinanced loan should have better terms or improve your finances. Otherwise, the cost may not outweigh the benefit. If you have loans at other financial institutions, Pyramid rates for vehicle and home loans are historically low. It might be a good time to look at bringing those loans to Pyramid.
A Loan Extension can be used to defer or pause payments for up to 90 days (3 months). Like the Skip-A-Pay, interest will continue to accrue each month and is added to the balance. When regular payments resume, you will pay more toward interest and less will apply to the principal loan balance initially.
A Loan Modification can help if you're behind on paying a loan, such as a mortgage. Defaulting on a secured loan can result in the loss of your home, car, or other valuable possession. Short of refinancing to a new loan, a Loan Modification can help a member by provide for lower, more affordable monthly payments and may include extending the length of the term or lowering the interest rate.
As with most things, one-size usually doesn't work for everyone.
But as a Pyramid member, you have the benefit of a local and supportive financial community here to help you improve your financial life. Give us a call at (520) 795-7950 to discuss your personal situation and let us explore solutions together.