Pyramid Federal Credit Union has a rich history in Arizona and throughout the Tucson community.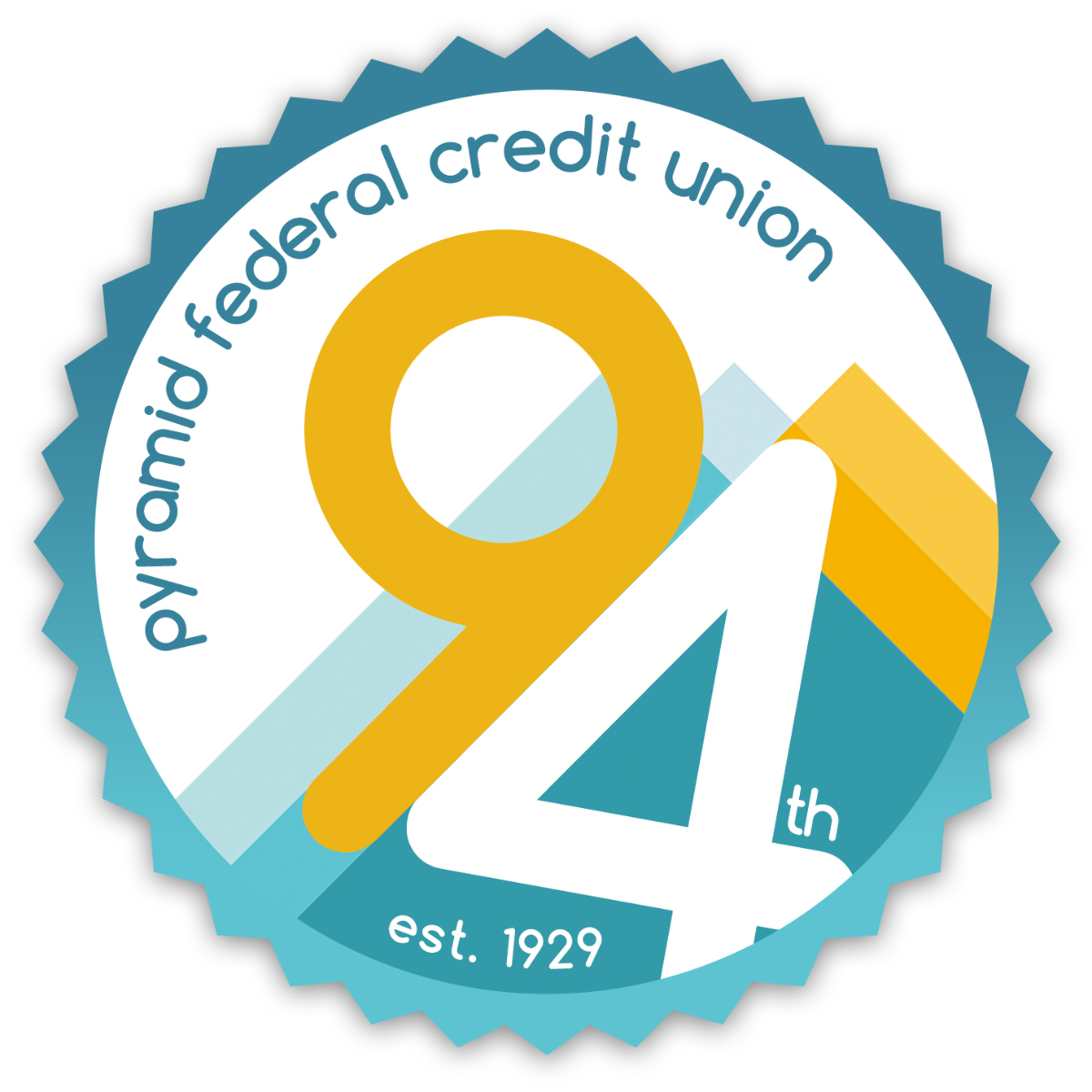 THE EARLY YEARS
The story of Pyramid dates back to 1925 and the halls of the post office, then located at the old Ronstadt's Hardware building in downtown Tucson. A few enterprising postal employees formed a stock market investment group, wanting to find a way to help improve their financial lives. These early investors bragged to coworkers about their earnings and more joined the group to share in the promise of financial success.
And despite the looming crisis that pulled the United States economy into what became known as The Great Depression of 1929, Pyramid's founding fathers saw a way to help each other during these challenging financial times. Soon, Pyramid became a leader of the credit union movement in the United States. Charter members helped start other credit unions in Tucson.
Pyramid was in operation years before credit unions were officially recognized and regulated by the state. After many trips to Phoenix and months of work with the Arizona lawmakers, an Arizona Credit Union law was passed in 1929. Pyramid received one of the state's first charters to formally operate as a credit union, on the first available day of that year, November 29th. As word spread about the credit union, Pyramid's membership grew.
Business was conducted from the pockets of the treasurer, wherever he might be found — in the post office, his home, on the mail route, or even from the tailgate of a parcel post truck.
The first Pyramid annual meeting was held in the swing room of the Main Post Office, then in the Federal Building downtown. Two distribution clerks attended the meeting on their break in order to have a quorum. Six of the remaining members went across South Scott to a restaurant and all crowded in the same booth, which began the tradition of the annual dinner.
In the early 1940s, an adding machine was purchased for $75 and a roll top desk and swivel chair were provided for Pyramid business, which "officially" took place in the basement of Old Pueblo Station downtown.
When Old Pueblo Station was closed and the Annex opened at Helen Street and Ninth Avenue, the desk was moved near the swing room within sight of the time clock. Many new post office employees, upon hitting the time clock for the first time, would stop at the credit union desk to ask, "How much money can I borrow?"
In these early years, when there were few expenses, a 10% dividend was paid every six months. A 7% dividend was paid annually for the next 10 years. During World War II, many members were in the armed services. Numerous credit union accounts were closed. Loans were limited by federal regulations. Total shares were reduced to $2,500. Dividends dropped to 2%. Pyramid barely survived.
POST WWII RESURGENCE
By 1948 membership had grown to 98, with loans of $9,277, shares of $7,668, and deposits of $2,636. Pyramid took on a new life in the late 1940s with a big push toward attracting postal employees' business. Bulletins were frequently mailed to members' homes. Posters were placed on all station bulletin boards each month. A credit union representative was appointed for all stations and paid five cents for each collection. Unsecured signature loans for well- established members were increased from $100 to $200.
To prevent driving the annual dividend below 6%, a ceiling of $1,000 was placed on share accounts, with a maximum monthly deposit of $50. In 1950 assets reached $50,000. One director expressed his opinion that it was doubtful that we would grow much larger.
In 1968, assets passed the $1 million mark and continued to grow.
PYRAMID HIRES ITS FIRST MANAGER & PROSPERS
As times and regulations changed, Pyramid employed its first Manager, later titled President, separating the day-to-day duties of operating the credit union from the Board of Directors. Munday Curd became Pyramid's first Manager in 1948.
After 29 years of seeing Pyramid Credit Union grow from $10,000 in assets to $3.8 million; from one employee in a back bedroom of his home for an office; drawing $150 a year salary; to 13 part-time employees in a four-room office, Manager Munday Curd, at age 65, felt it was time to retire in 1977. To honor his legacy and contributions to the Credit Union, Pyramid began offering the Munday Curd Scholarship for deserving young members in 2005 to help them further their educational goals.
Through the 80s and 90s, Pyramid continued to serve the needs of the postal "family," but business as usual meant moving away from station reps picking up passbooks, to adding bricks-and-mortar branches and expanding products and services. In 1983, Pyramid's first branch was built at 921 North Swan Road in midtown.
A NEW CENTURY
As the new century approached and the "Y2K" non-event behind the financial industry, credit union officers knew that changes would be needed for Pyramid to continue to grow. The decision was made to move beyond its original postal service charter and bring the benefits of credit union membership to more individuals and families throughout Tucson.
In late 2000, after much hiking around in the desert looking at many pieces of property, Pyramid decided on two locations, now our Speedway and Rita Ranch locations. These two branches opened one month apart in 2002. In the spirit of cooperation, the new Speedway location opened as a shared facility, welcoming Pyramid members as well as members of Desert Energy (which eventually merged with Pima Federal Credit Union in 2009) and Tucson Telco credit unions.
In early 2003, the Pyramid membership approved a change in the by-laws to expand and serve people across the entire Pima County community. As we celebrated our 75th Anniversary in November of 2004, Pyramid's membership topped 7,200 and assets totaled more than $64 million.
MORE CONSOLIDATION & MORE MEMBERS
In January 2012, Pyramid formally joined together with Tucson Telco and Southern Arizona Communications credit unions, emerging as a bigger and stronger membership, board, and staff of the new Pyramid Federal Credit Union. Individually, each of the three credit unions enjoyed a long, proud tradition in Tucson, and the merger brought new opportunities to further the collective goal to improve the financial lives of the now 13,000-strong combined membership.
And again In January 2013, Tucson Healthcare Affiliates Federal Credit Union became the newest addition to the Pyramid FCU family, bringing renewed excitement and resources for growth and prosperity.
2019 marks Pyramid's 90th anniversary serving members and the community. With five branches, a dedicated Lending Center and a Contact Center, Pyramid has grown to more than 60 employees, more than 17,000 members, and a solid $168 million in assets.
A BRIGHT FUTURE ON A SOLID FOUNDATION
The days of manual accounting and dividends calculated on adding machines are long tucked away in Pyramid's history. To keep pace with the ever-changing technology and member expectations, Pyramid continues to invest significant energy and resources to find better ways to serve members when and where they need it. Today, all Pyramid branches are linked via a secure computer network. Members have 24/7 access whether at home or on-the-go via online and mobile banking, text banking, voice banking, online loan applications, and thousands of shared branch locations and ATMs around town and across the country.
Since 1929, our member-owners have chosen Pyramid to meet their financial needs. We're people helping people like you achieve success throughout your financial journey. As we look ahead to what's in store for Pyramid Federal Credit Union, we see a bright future!