Pyramid's Visa Credit Card program gives you the benefits and buying power you want with a low introductory rate of 4.99%*APR!
Credit cards can be a convenient way to pay for purchases and build a credit history. But you should only carry cards you can trust. Get the credit card you deserve, and enjoy worldwide acceptance and Visa zero liability fraud protection!
NOW offering NO Cash Advance or Balance Transfer fees!!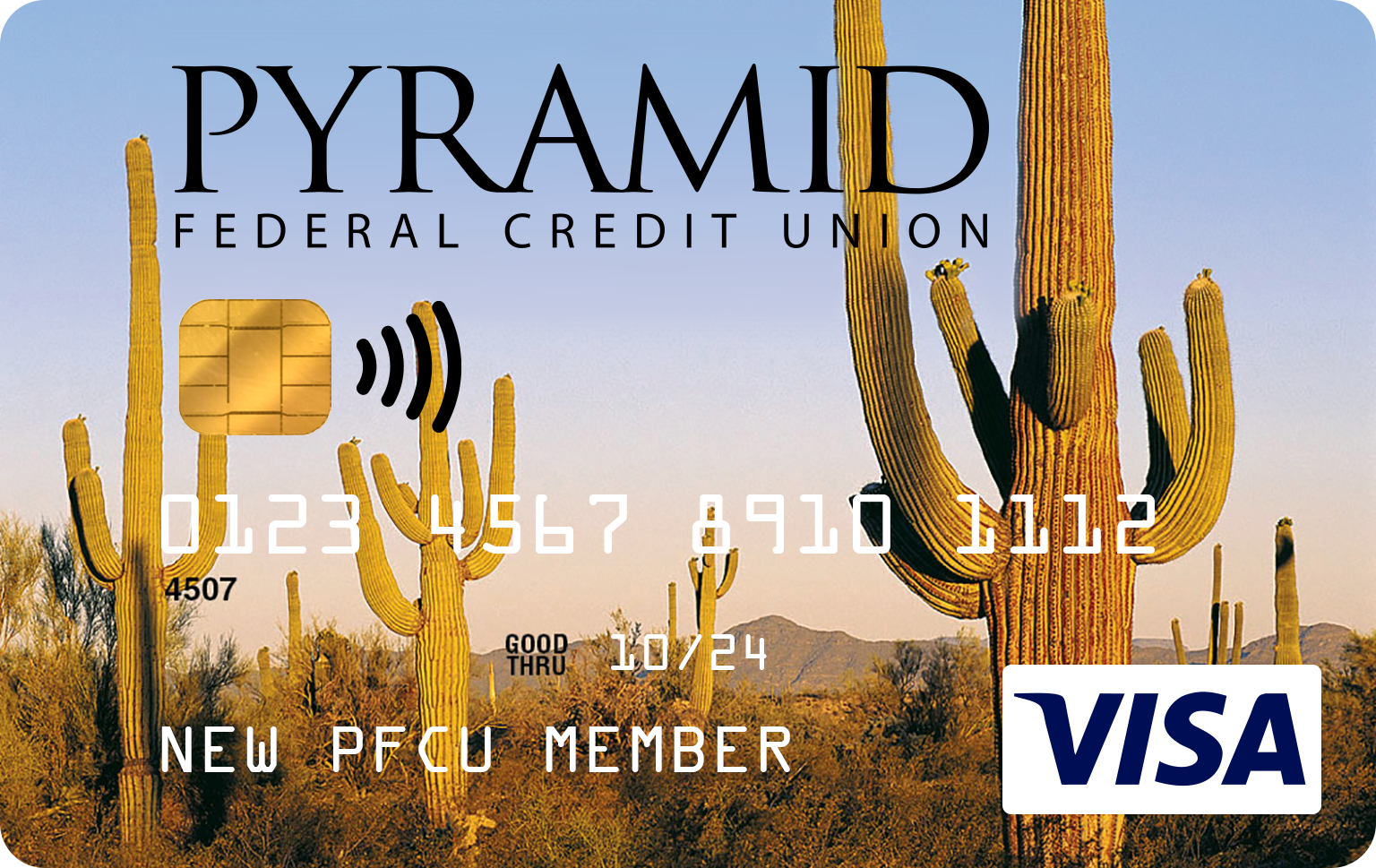 Looking for a credit card that actually saves you money? The Pyramid Platinum Visa card has one of the lowest rates around.
•    Low Introductory rates for the first 6 months
•    No Annual Fee
•    EMV chip technology for added security
•    Contactless Technology - TAP & PAY!
•    No Over Limit Fees
•    One low rate for purchases, cash advances and balance transfers
•    Secured Visa available to establish or rebuild credit
Billing Rights: Information on your rights to dispute transactions and how to exercise those rights is provided in your account agreement.
You'll save with 6 months of low intro rates, no annual fees and no over limit fees. Apply online, download an application, call or stop by to start saving, today!
Transfer higher rate credit card balances and save!
Lost or Stolen Credit Card
If your credit card was lost or stolen, please call us at (520) 795.7950 or (800) 947.9726 during business hours.
You can also block your Pyramid Credit Card anytime by selecting the Cards Menu in your Pyramid Online or Mobile account.
After hours, call the above number(s) and press #4.