What's Your Money Personality Type?
Each of us has a 'Money Personality' that gives insight into our relationship with money, our impulses, how we save, and how we spend. We're pleased to have joined up with the America Saves campaign and share the goal of encouraging everyone to save successfully. Knowing your money personality type can give great insight into how to be most effective in your quest to save more, reduce debt, and build wealth.
Click here to take the quiz to learn your "Money Personality Type."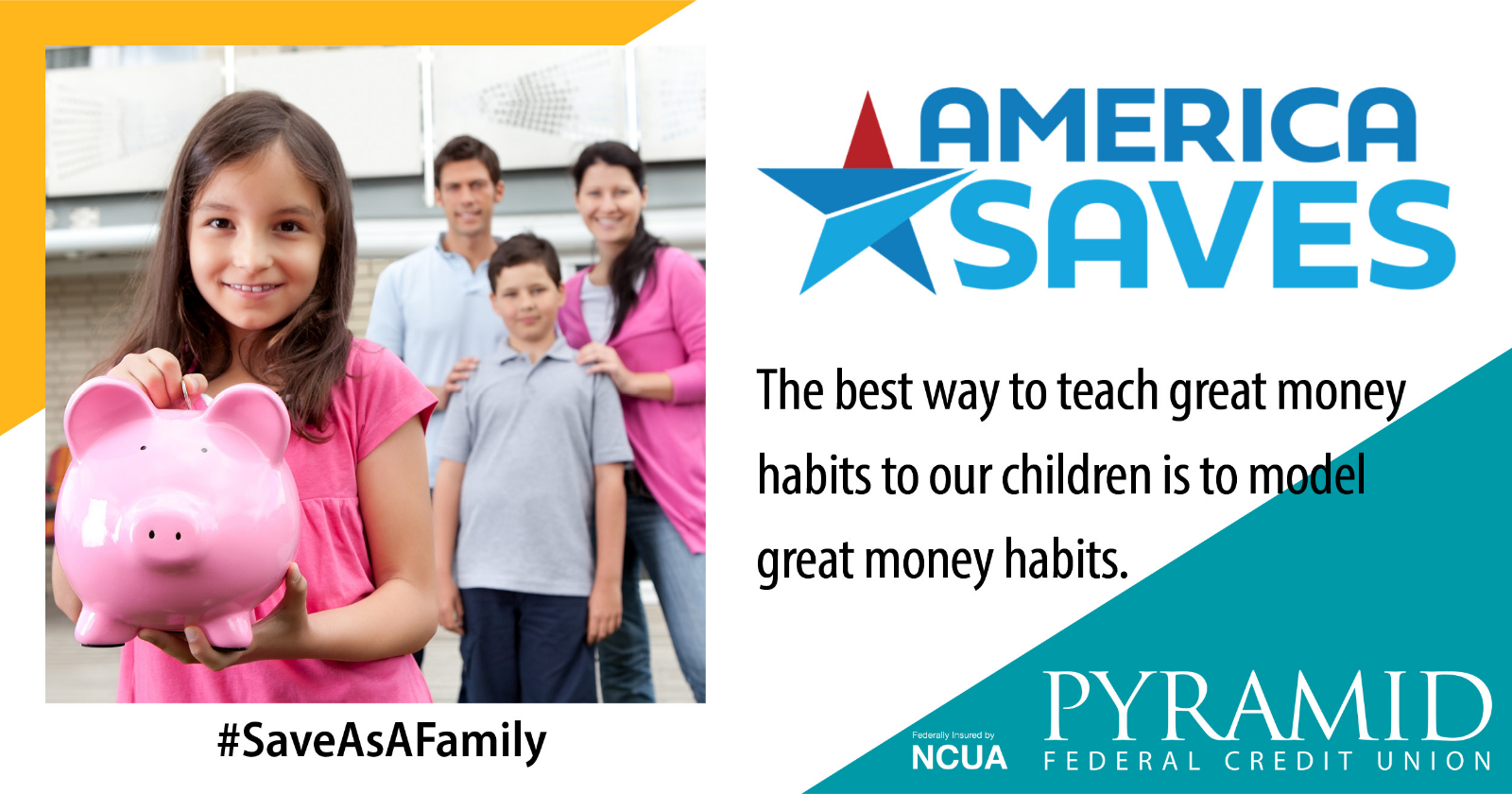 After you take the quiz, you can sign up to take the America Saves Pledge.
It all starts when you make a commitment to yourself to save. When you pledge, America Saves will send you detailed information on how to reach your savings goal and remind you of the amount you chose to save. You will also receive monthly challenges to save, as well as information and advice to help you save for your goal.
America Saves is a campaign coordinated by the nonprofit Consumer Federation of America (CFA) and is dedicated to helping individuals save money, reduce debt, and build wealth.