COVID-19: Helping Each Other During a Crisis
At Pyramid Federal Credit Union, the health and well-being of our members, associates, and our community is our top priority. We understand the concern and uncertainty you may be experiencing surrounding the coronavirus pandemic (COVID-19). Rest assured, your accounts are safe and we are prepared to continue serving you through this unprecedented health emergency.
To limit exposure, all of our branch lobbies are closed to walk-in traffic. We are accepting appointments for members who are unable to complete their necessary banking services through alternate programs. Use the "Schedule Appointment" button at the top of the page. 
We also understand that members may find themselves facing financial difficulties. Pyramid is here to help and we encourage members who may be impacted to reach out to discuss how we might be of assistance. 
Pyramid's digital tools and other resources for self-service banking offer safe and convenient account access. With our Online and Mobile Banking Apps, you can deposit checks, make payments, view transactions, check balances, find an ATM and more. It's easier and faster (in most cases) to manage your account digitally, especially given call wait times may be longer than usual.
If you haven't enrolled in online access, it only takes a few minutes.  Enroll now. 
To assist members in transacting necessary business with us, while supporting the recommended practice of "social distancing," Pyramid's recently installed ATMs at all branches will accept both cash and check deposits into your Pyramid accounts. As well, new ITMs (Interactive Teller Machines) at our Broadway (5801 E. Broadway Blvd. across from Park Mall) and Rita Ranch (8235 S. Houghton Rd. at Rita Road) branches allow members to speak directly with a Teller from their car to perform all of the traditional activities done inside a branch office. After-hours, these ITMs offer the traditional services provided from an ATM.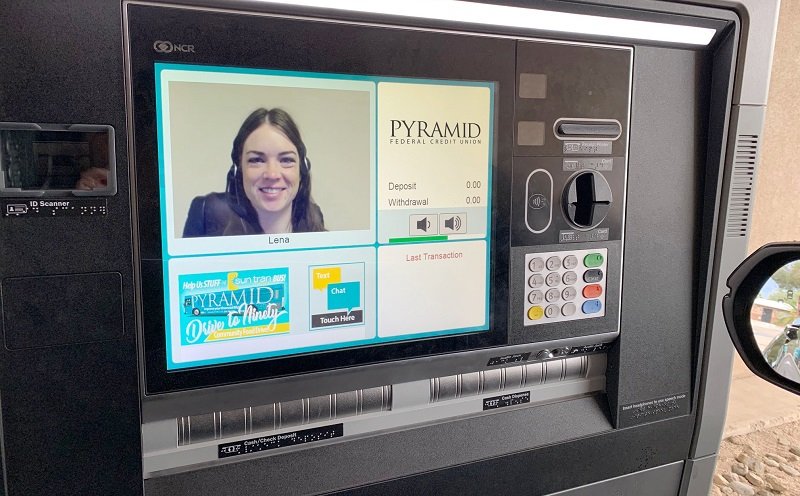 As always, the health, safety and well-being of our members, our associates and our communities is of paramount concern. We continue to monitor this quickly evolving situation and are here to assist our members as needed.
For additional information about COVID-19 inPima County, please click here. For national information, visit the Centers for Disease Control and Prevention at cdc.gov.