Up Your Financial Literacy Game!
Pyramid pays you to learn! Play Zogo, a fun and engaging way to learn financial literacy and earn gift card rewards from your favorite brands. Just download the app, play through the short modules, and earn $5, $10 and $15 gift cards. Earn while you learn–another way Pyramid helps you improve your financial life.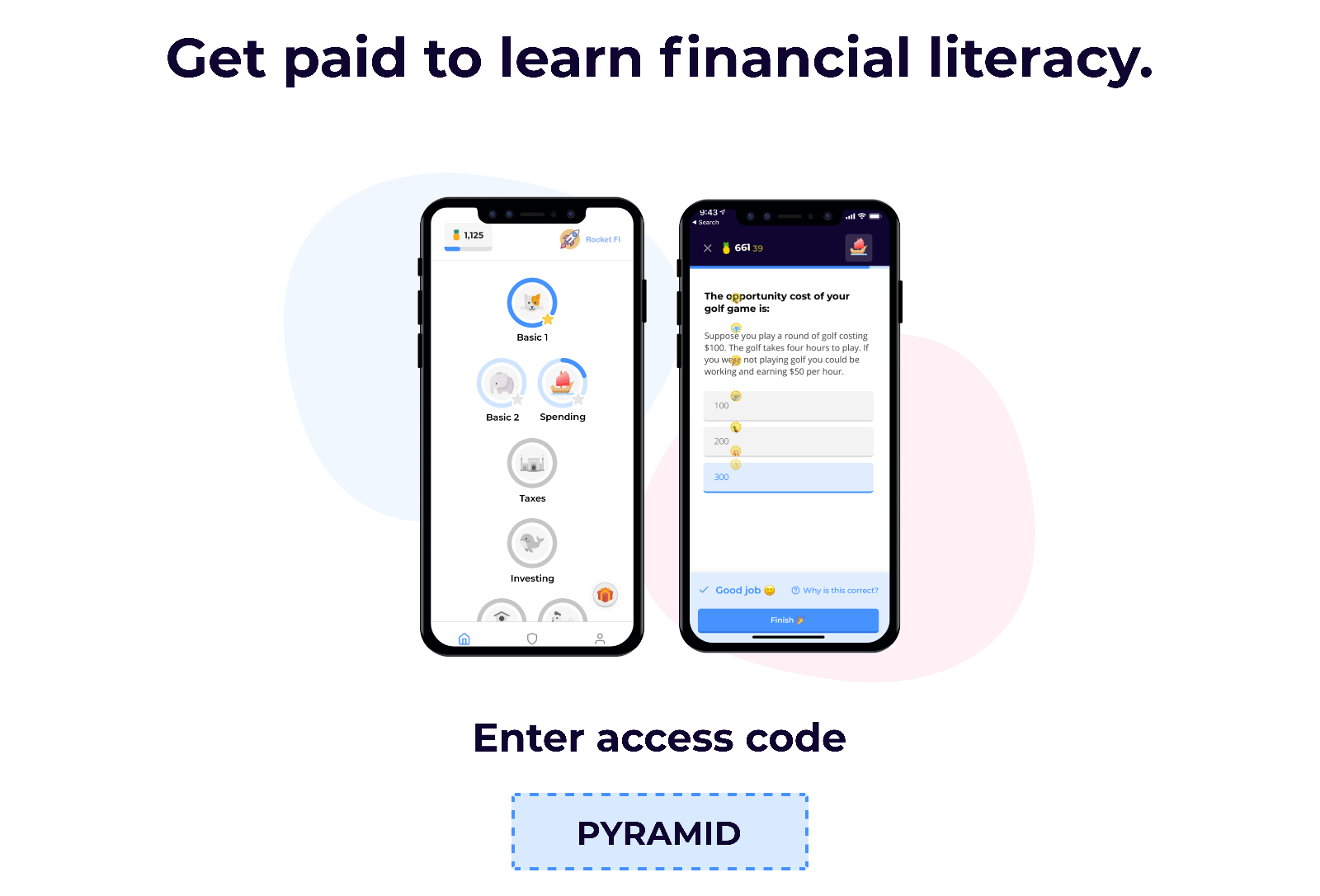 Get Your ZOGO App Today:
Download from Apple or Google Play
With the ZOGO App, you can get paid to learn! ZOGO offers a series of bite-sized modules that not only teaches about financial literacy but also pays you for learning.  Answer questions to earn points. Points can be redeemed for gift cards to stores such as:
AMAZON  |  STARBUCKS  |  TARGET  |  WALMART  |  SEPHORA... and much MORE!