Mobile Check Deposit
With the Pyramid Mobile App, you have the convenient access to your accounts anytime right from your smartphone or mobile tablet. One of the key features is Mobile Check Deposit.  Deposit checks directly into your account without going into a branch! 
It's Simple, Convenient, and Free!
First, you need to download the Pyramid FCU Mobile Banking App. Choose your link below: for  Apple  or Android mobile devices.
Login to your Pyramid FCU Mobile App. From your App dashboard, click on the  yellow/gold circle at the bottom  of the screen to expand the menu. Then, select  Deposit check  and follow the on-screen instructions.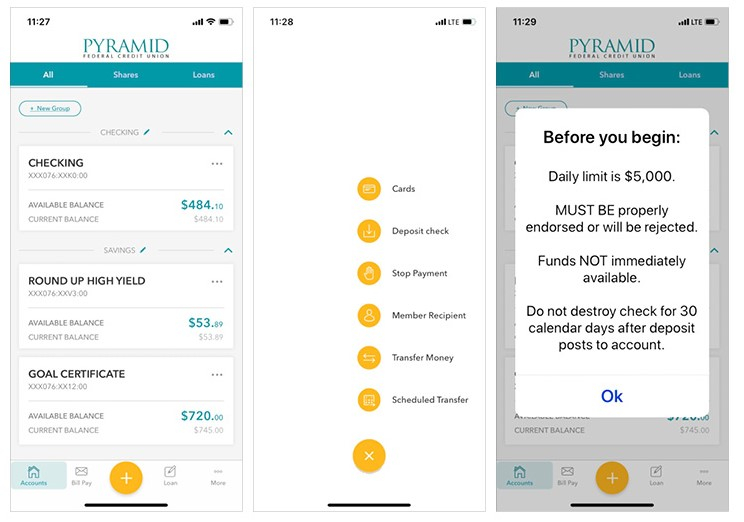 *Mobile Check Deposit Terms of Use: Your usage of the Mobile Deposit Service constitutes your agreement with the Online Banking Terms and Conditions. In addition to being enrolled in our Online Banking, you must download our Mobile Banking app to a supported device, such as a smartphone, maintain your account in good standing, and comply with such restrictions on the Service as we may communicate to you from time to time. Mobile deposits can only be made through the Pyramid Mobile App.