Pyramid Federal Credit Union is proud to offer the Munday Curd Scholarship to the hard working youth of our community.
2021 MUNDAY CURD SCHOLARSHIP APPLY NOW!
Who's Eligible? 
Any high school senior graduating in the spring of 2021, who is a Pyramid Federal Credit Union member in good standing and is going into any area of study at a university or technical college, may apply for a $1,000 first-year scholarship.
IMPORTANT DATES:
Application Deadline: Friday, April 30, 2021
Winner(s) Announced: Friday, May 7, 2021
2020 MUNDAY CURD SCHOLARSHIP RECIPIENTS
In 2020, Pyramid Federal Credit Union awarded scholarships to 14 deserving young members of the Class of 2020 to help them further their educational goals.
Click here to read about our 2020 Scholarship Recipients.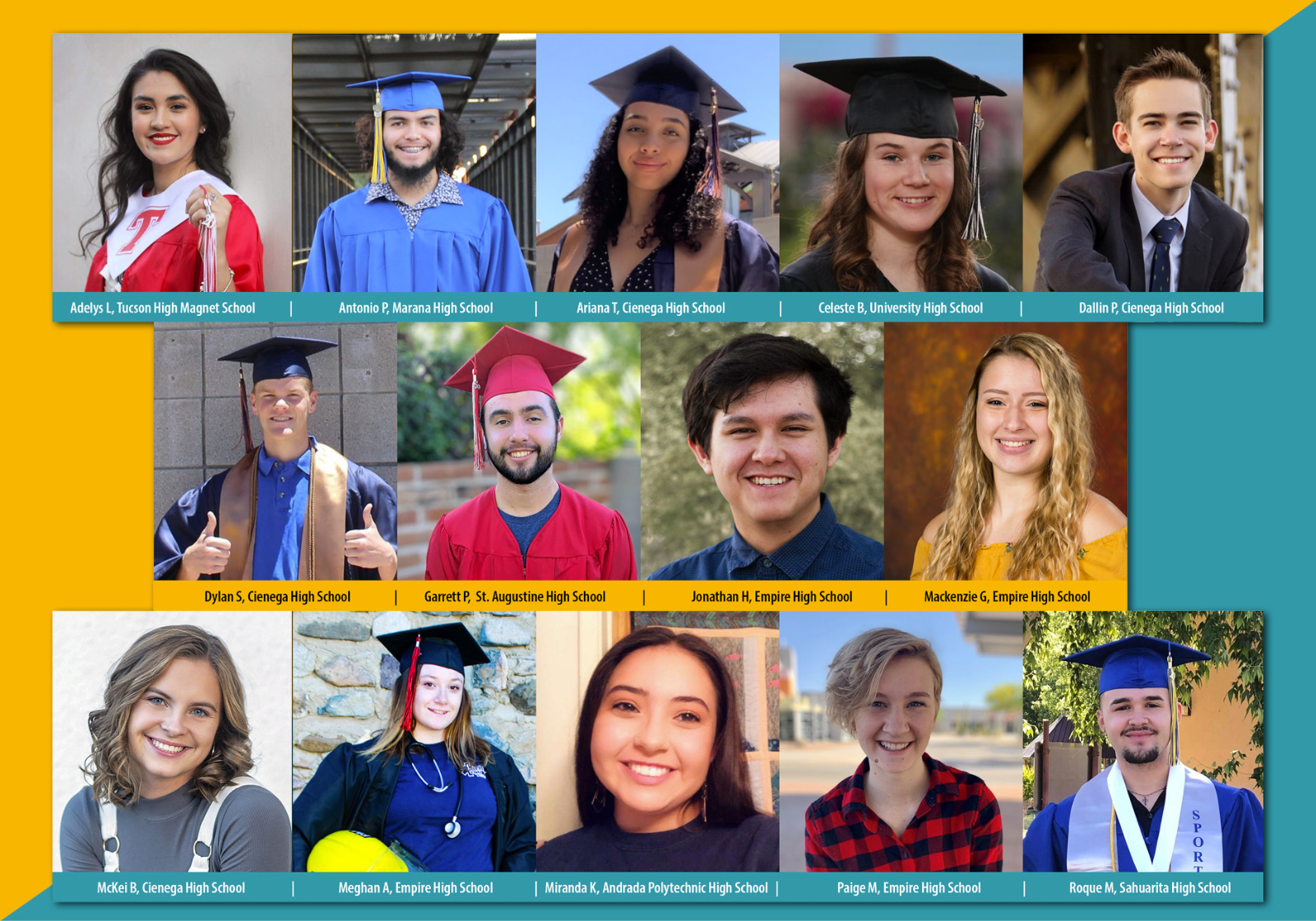 In recognition of long-time volunteer and Pyramid's first Manager, the Munday Curd Scholarship started back in 2005 to honor his legacy and contributions. Mr. Munday Curd personified the credit union "people helping people" philosophy for almost 30 years.
Through his guidance, Pyramid grew from just $10,000 in assets to $3.8 million; from one employee in a back bedroom of his home for an office, drawing $150 a year salary to 13 part-time employees in a four-room office before he retired in 1977. Today, at nearly $180 million in assets and over 60 employees, Pyramid owes our success and future to Mr. Curd's solid financial stewardship and compassion for our members and community. 
Since 2005, Pyramid has awarded 58 scholarships of $1000 to deserving high school seniors.