Planning for Retirement: Set Your Financial Timeline
While you don't have to decide until you're actually ready to stop working, planning ahead for the kind of retirement you want to enjoy will go a long way in helping you get the most out of it.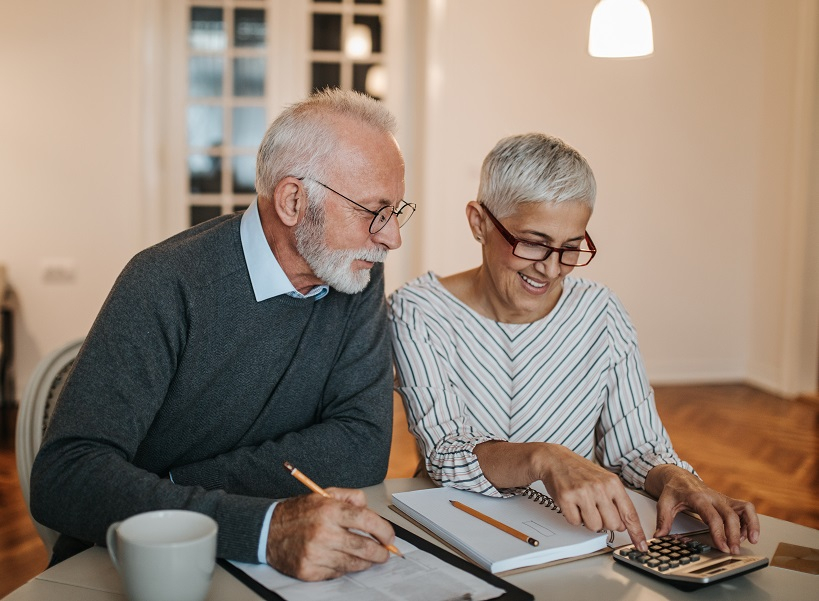 Factors to consider are your age and health, what you want to provide for your family, and what other sources of income you'll have after you stop working. If retiring slowly sounds appealing, it's probably smart to begin investigating your alternatives sooner rather than later.
Don't Wait to Start Building a Retirement Fund
Once you begin working until you get closer to retirement, the most important thing you can do is to save! Even if you're just starting your first real job—actually, particularly if you're just starting your first real job—it's time to start thinking about retiring. During your working years, take advantage of opportunities to save, especially by contributing to employer-sponsored retirement savings programs or by setting up an Individual Retirement Account (IRA).
The earlier you get started, the better off you'll be down the road. Use our Retirement Coach to help guide you through creating your retirement plan and goals.
Looking Ahead as You Get Closer to Retirement Age
At around age 55:
You may be able to begin withdrawing from your 401(k), 403(b), and certain other plans without a 10% penalty. You may be eligible for full pension benefits from some employer plans if you have enough years of service.
At 59-1/2 years:
You can withdraw money from tax-deferred savings plans (IRAs, deferred annuities) without paying a 10% penalty.
Beginning at age 62:
You may be eligible for full pension benefits from your employer. If eligible, you can receive reduced Social Security benefits. To learn more about Social Security Retirement Benefits, click here.
From age 65 to 67:
You are eligible for full pension benefits from most employers. You qualify for Medicare healthcare benefits. Depending on the year you were born, you will be eligible for full Social Security benefits.
There are advantages and disadvantages to taking your Social Security benefit before your full retirement age. The advantage is that you collect benefits for a longer period of time. The disadvantage is your benefit is reduced.
At age 70:
You should begin to collect your Social Security benefits if you haven't already because your base benefit has reached its maximum.
When you reach age 72:
According to the IRS as new for 2020, you must begin taking withdrawals from your IRA, 401(k), 403(b), 457(b), profit sharing, or other defined contribution plans when you reach age 72. Roth IRAs do not require withdrawals until after the death of the owner.
Gradual Retirement
As an alternative to jumping right from working one day to retirement the next, you might look to gradually work less over a period of time. Gradual, or phased, retirement can take different forms. You might reduce the number of days you work each week—from five to four to three—or the number of hours a day. Or you might find a new job with a flexible schedule.
Working with an experienced professional can help you explore different routes to your goals.
Pyramid provides members with a host of investment solutions through our partnership with Securities America and PFG Advisors.* For more information or to schedule a meeting with a financial advisor, please call (520) 661-5762
Disclaimer  |  While we hope you find this content useful, it is only intended to serve as a starting point. Your next step is to speak with a qualified, licensed professional who can provide advice tailored to your individual circumstances. Nothing in this article, should be construed as financial or legal advice.
*Securities offered through Securities America, Inc. Member FINRA / SIPC. Financial advice and advisory services offered through PFG Advisors, a Registered Investment Advisor (RIA). PFG Advisors, Pyramid Federal Credit Union and Securities America, Inc. are separate entities. Not NCUA Insured | No Credit Union Guarantee *May Lose Value
Third-party comments may not be representative of all client experiences. This site is published for residents of the United States and is for informational purposes only and does not constitute an offer to sell or a solicitation of an offer to buy any security or product that may be referenced herein. Persons mentioned on this website may only offer services and transact business and/or respond to inquiries in states or jurisdictions in which they have been properly registered or are exempt from registration. Not all products and services referenced on this site are available in every state, jurisdiction or from every person listed. Check the background of this Financial Professional at Broker Check, Finra, and SIPC.